Scandinavian Modern Two-Piece Display Hutch From Nordic Furniture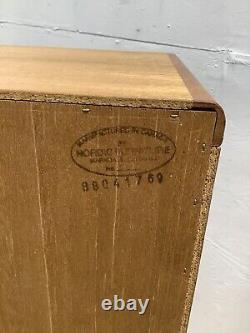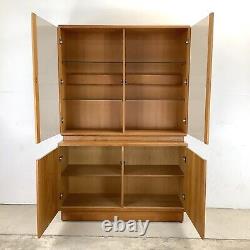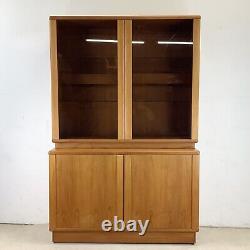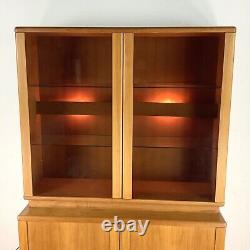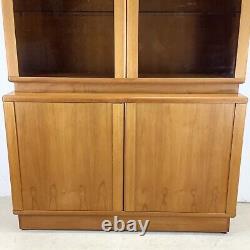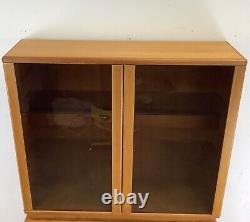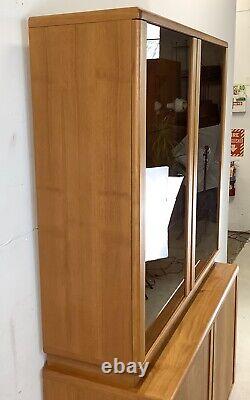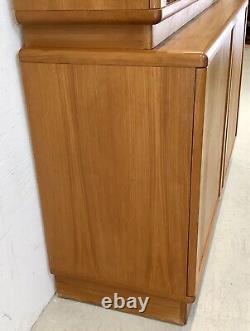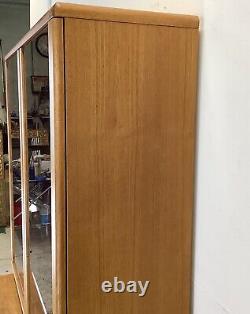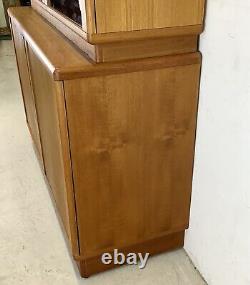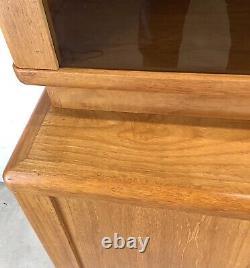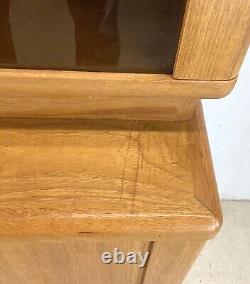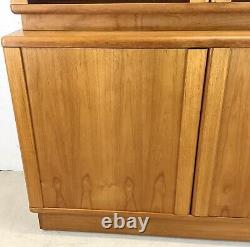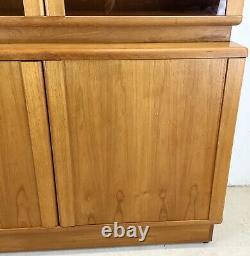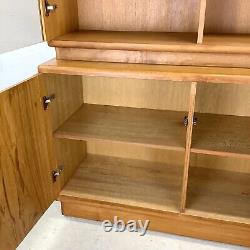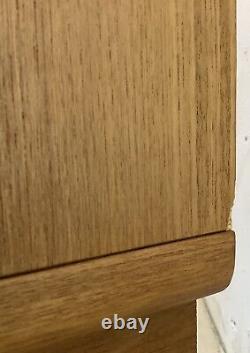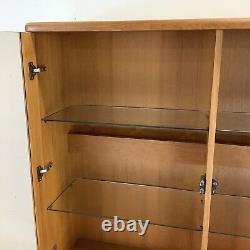 Enhance your home decor with this exquisite late 20th-century vintage two-piece teak display cabinet and hutch. This stunning Scandinavian Modern style piece showcases the timeless elegance of teak wood, known for its warm tones and rich grain patterns. The upper display cabinet features spacious glass shelves, providing the perfect backdrop for showcasing your cherished collectibles, fine china, or treasured books.
The glass doors allow for easy visibility and add a touch of sophistication to your space. The interior lighting further accentuates the beauty of your displayed items, creating a captivating focal point in any room. Below, the hutch offers ample storage space with its drawers and cabinets, allowing you to organize and declutter your space effortlessly.
The adjustable shelved cabinets provide additional hidden storage for items you prefer to keep tucked away. Crafted with meticulous attention to detail, this Nordic Furniture teak display and hutch effortlessly blends functionality and style.
The sleek design, clean lines, and minimalist hardware make it a versatile addition to various interior design aesthetics, from mid-century modern to contemporary. Elevate your living space with this late 20th-century vintage two-piece teak display and hutch by Nordic Furniture from Ontario, Canada. Experience the beauty of teak and create a focal point that reflects your impeccable taste in furniture.
Don't miss the opportunity to own this remarkable piece that seamlessly combines functionality, style, and lasting elegance. Dimensions: 47.5w 17d 72.5h.
Condition: age appropriate wear, vintage finish worn, scuffs/scratches, heavy scratching under hutch topper, edge wear, discoloration, fading, interior marks, veneer chips, see photos.