Antique Wooden Cabinet Rustic Wood Wall Cabinet Vintage Style Hanging Locker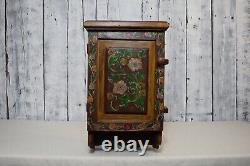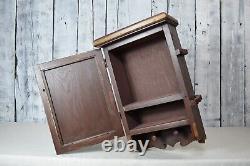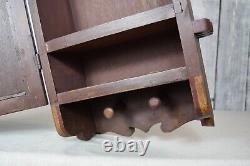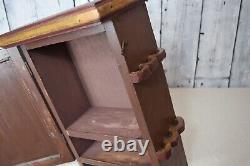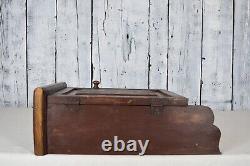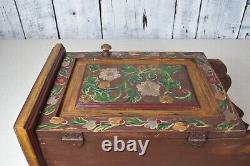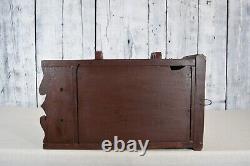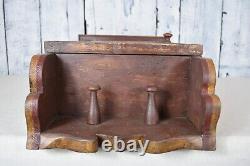 This antique wooden cabinet, a captivating piece that combines the charm of vintage aesthetics with the functionality of a rustic wood wall cabinet and the allure of a vintage-style hanging locker. This rustic cabinet showcases the timeless beauty, exuding a warm and inviting ambiance in any space. Authentic vintage design adds a touch of character and nostalgia to your home decor. With its versatile hanging locker feature, this cabinet offers a unique storage solution that maximizes both style and functionality. Hang it on your wall to free up valuable floor space while creating an eye-catching focal point.
Inside, you'll discover ample storage space to organize and display your treasured belongings. The closet has a shelf, two towel hooks and cutlery holders, allowing you to neatly arrange your belongings while maintaining easy access to them. The dimensions of this beautiful wooden cabinet is: total hight - 55cm (21,7"), total width - 33cm (13"), width - 16cm (6,3).
The antique wooden cabinet is versatile and adaptable, seamlessly blending with a variety of interior styles, including farmhouse, vintage, industrial, and eclectic. Embrace the allure of the past and elevate your space with our antique wooden cabinet. It is not just a piece of furniture; it reflection of your unique style.