Pair Vintage Mastercraft William Doezema Burled Amboyna Wood and Brass Curios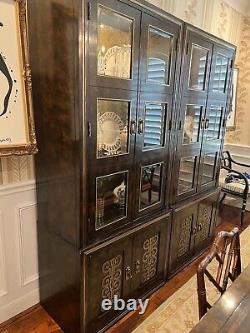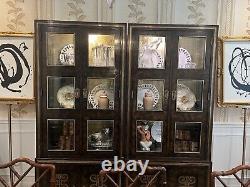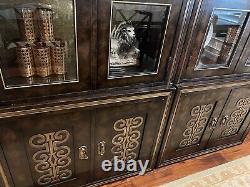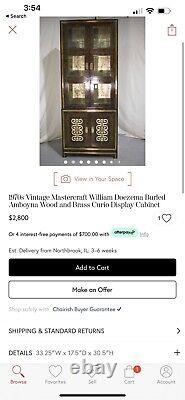 Add a touch of vintage elegance to your home decor with this pair of Mastercraft William Doezema burled amboyna wood and brass curios. These antique cabinets are crafted with brass handles, making them durable and long-lasting. The cabinets feature intricate details that give them a unique and sophisticated look, making them a perfect addition to any room. Dating back to 1970, these cabinets are a rare find and will add personality to any space. Use these cabinets to display your favorite items and create a cozy atmosphere.
The burled amboyna wood exudes a warm and inviting feeling, while the brass handles and intricate details add a touch of luxury. These cabinets are perfect for those who appreciate vintage beauty and want to add a unique touch to their home.