Scandinavian Modern Teak Bookcase or Display Cabinet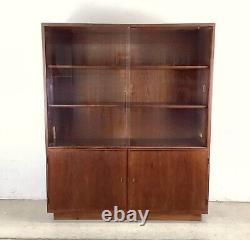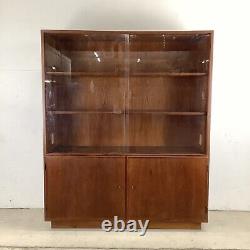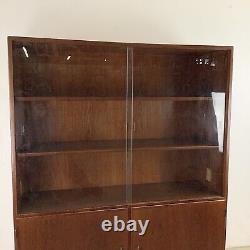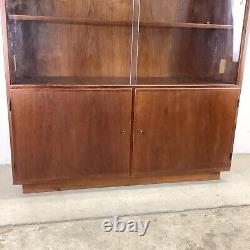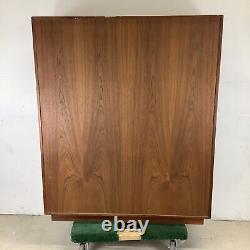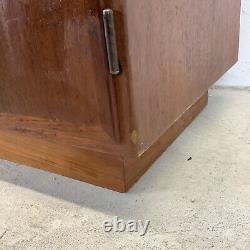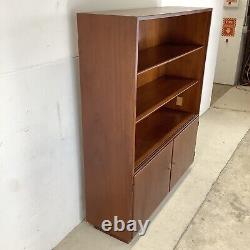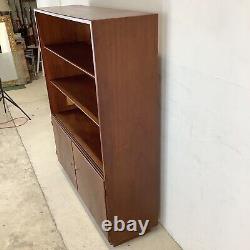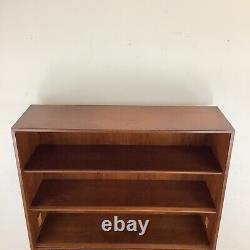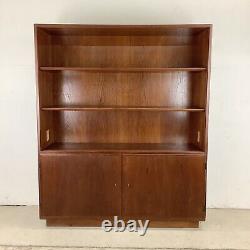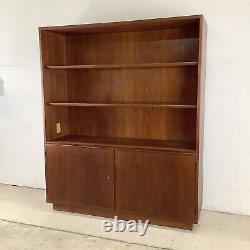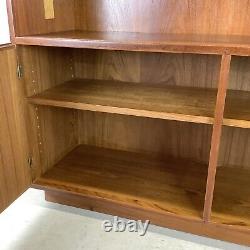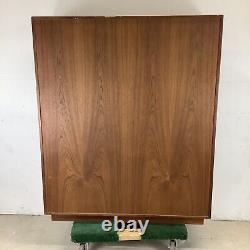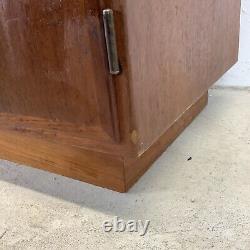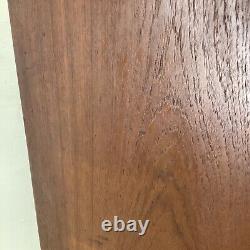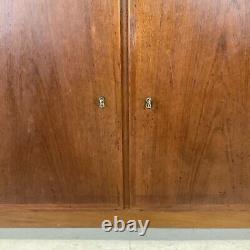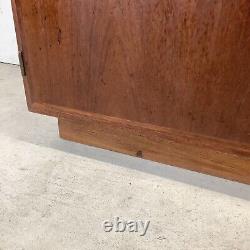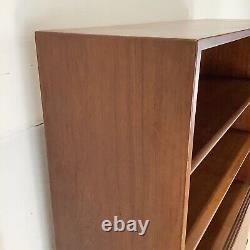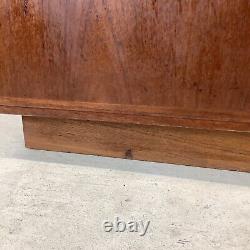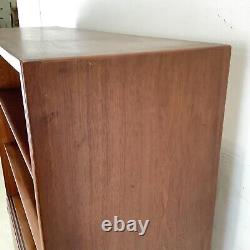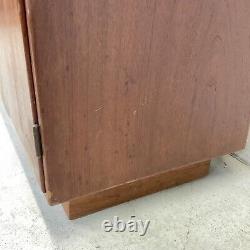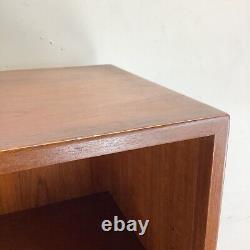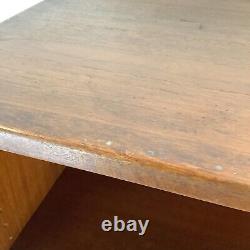 This Mid-Century Glass-Front Teak Display Cabinet Bookcase is a remarkable vintage piece that effortlessly combines style and functionality. This Scandinavian Modern teak cabinet is a timeless vintage treasure that will elevate any interior with its retro charm. Crafted during the mid-century era, this display cabinet showcases the exquisite craftsmanship that defines the period. This versatile cabinet offers ample storage and display space for your cherished items.
The glass doors allow for easy visibility, allowing you to showcase your favorite collectibles, glassware, or books while keeping them protected from dust and damage. The adjustable shelves provide flexibility, enabling you to customize the layout to suit your needs.
Not only does this cabinet offer practical storage, but it also makes a stylish statement. The sleek lines and organic curves of the teak wood create a visually pleasing aesthetic that complements a variety of interior design styles. Whether your home decor is mid-century modern, Scandinavian, or an eclectic mix this cabinet will seamlessly integrate into your space. Surely this Mid-Century Teak Bookcase Display Cabinet will add a touch of vintage allure to your home. Its enduring design, quality craftsmanship, and functional features make it an ideal choice for collectors, design enthusiasts, and anyone seeking a unique and eye-catching storage solution.
Don't miss out on this opportunity to own a piece of vintage greatness. Shop now and bring the beauty of this vintage teak cabinet into your home, creating a focal point that will be admired for years to come. Dimensions: 48w 14.5d 55.25h. Condition: age appropriate wear, vintage finish worn, scuffs/scratches, edge wear, discoloration, staining, chips, interior marks, see photos.