Art Deco Donald Deskey Bar Cabinet for Hamilton Company Rare 1930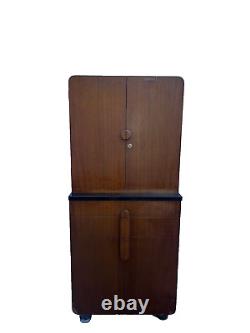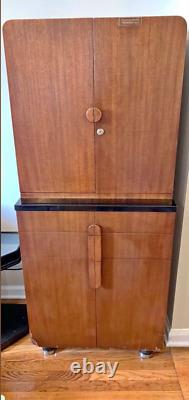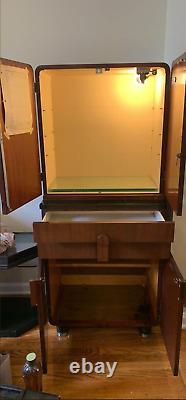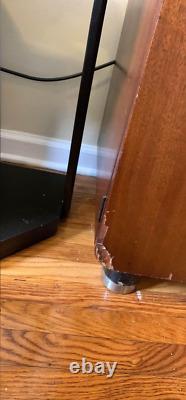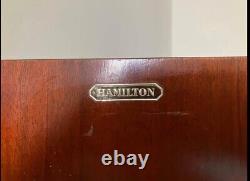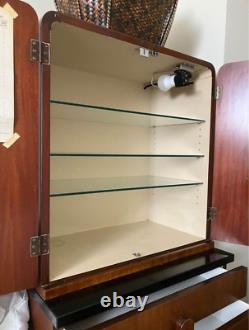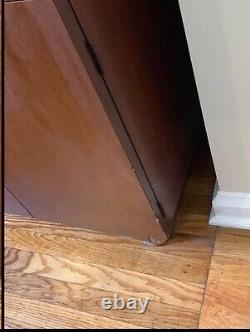 The Hamilton company of Milwaukee presents a multifunctional Art Deco medical cabinet designed by Donald Deskey in approximately 1930. This elegant cabinet, boasting streamlined design elements, serves a dual purpose as both a medical cabinet and a dry bar with light. Its sleek form includes upper and lower double doors, flanking two pull-out drawers thoughtfully positioned at the center.
Explore my other listing to discover the smaller mini cabinet variant also available for your consideration. Height: 59.5 in (151.13 cm).
Width: 25.5 in (64.77 cm). Depth: 17 in (43.18 cm).