Landstrom Furniture Carved Wood Cabinet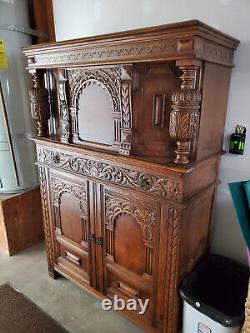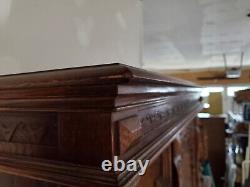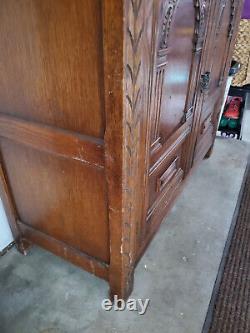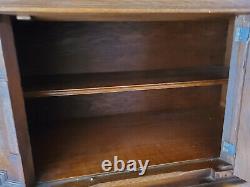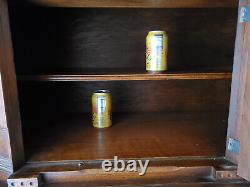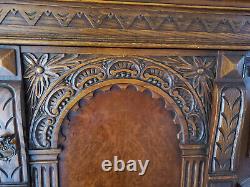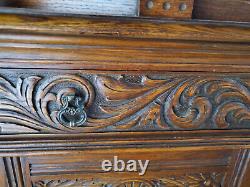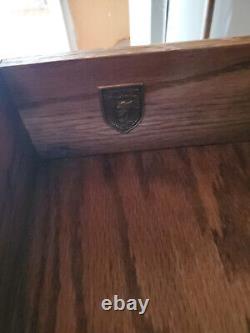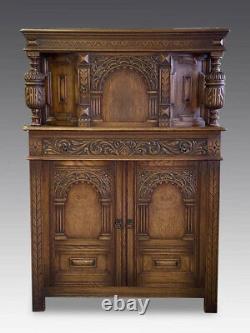 Landstrom Furniture Carved Wood Cabinet. A vintage carved oak Cabinet/Sideboard marked Landstrom Furniture. If you are in the area and need to meet half way (up to 2 hours out from Petaluma, CA) I can make that happen. Reimbursement for a u-haul would be required.
Upper cabinet with a single door at the center. A cabinet wide drawer separates the upper section from the two door lower section. Lower section has 1 removable shelf. Cabinet is heavily carved throughout and is in excellent condition with only minor scuffs consistent with age and use. Cabinet measures 63" tall x 44" wide x 18 deep.
The last 2 photos are stock photos. They are not photos of the actual cabinet.