Harvard 56 Dental Cabinet! Beautiful 24 Drawer 4-Door Stunner! 1928. 2 Pc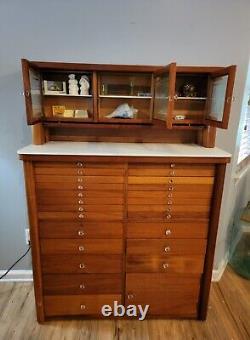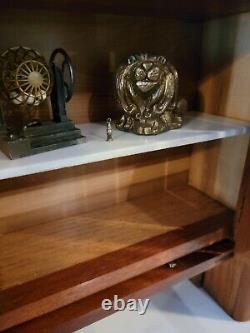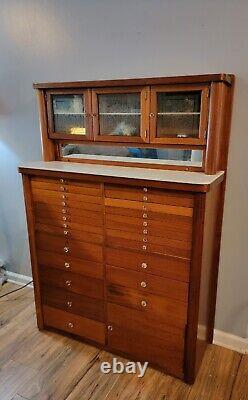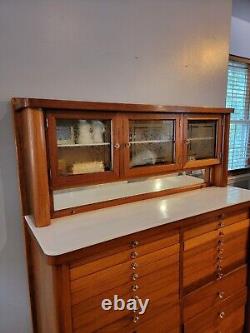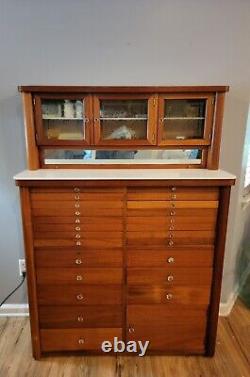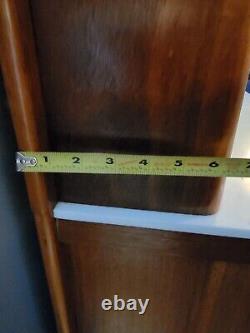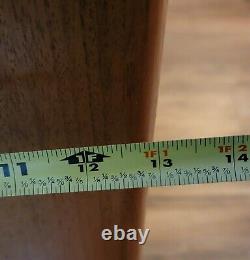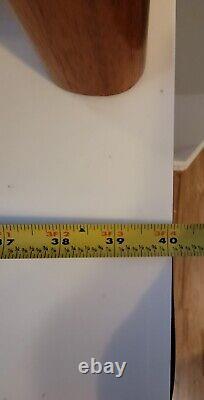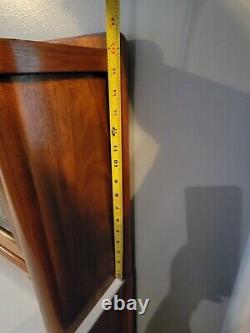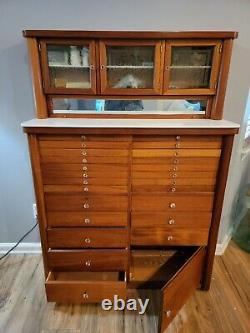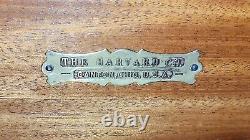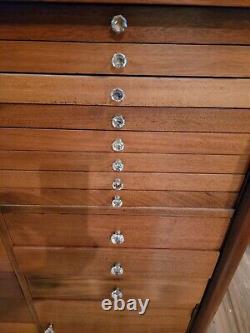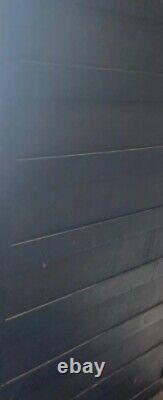 This beautiful Harvard Mahogany Dental Cabinet is a stunning piece of furniture that is sure to impress. With 25 drawers and two pieces, this antique cabinet is perfect for storing a variety of items. The clear handle finish and milk glass shelves add to the cabinet's antique charm, while the laminated walnut finish creates a warm and inviting look. The cabinet's dimensions are 40" x 13" x 56 and it weighs 88 lbs. The cabinet was manufactured in 1930 and is an original piece. It features a slab door style with hinge door mechanism and right door handing. The unit is free-standing and includes two shelves and drawers. The cabinet is perfect for anyone looking for a unique and beautiful antique piece that is both functional and stylish.
I bought the cabinet at an estate sale in Roanoke VA. There are some minor flaws.
There is a hidden compartment behind the mirror. The glass in the doors is etched! It looks great any where!