Vintage 1966 MCM Ming Style Chinese Credenza Cabinet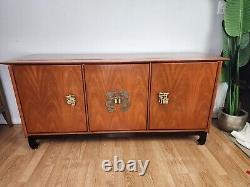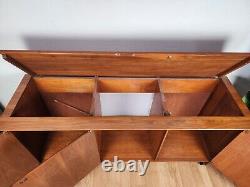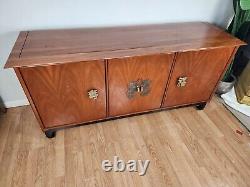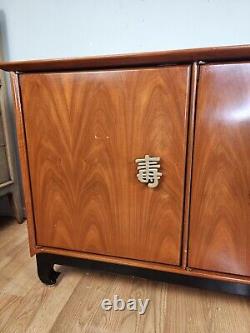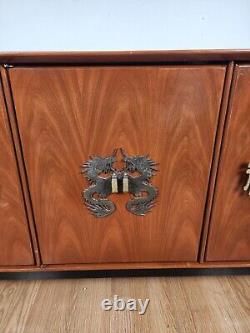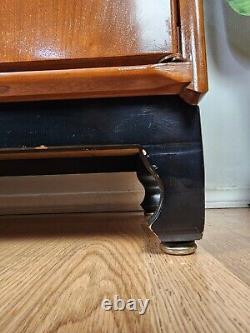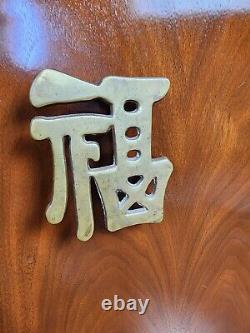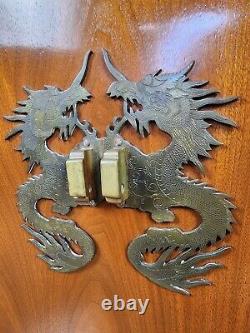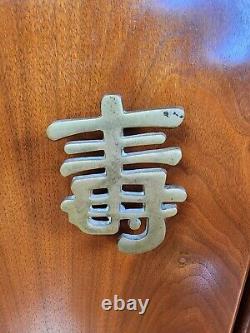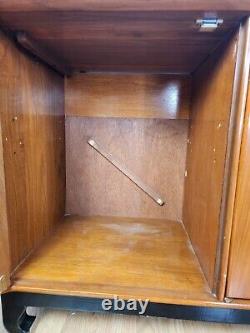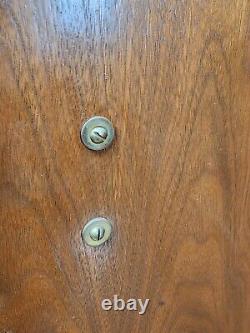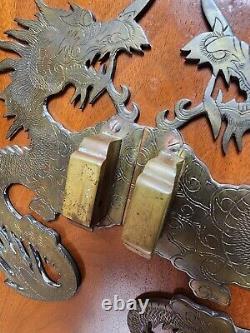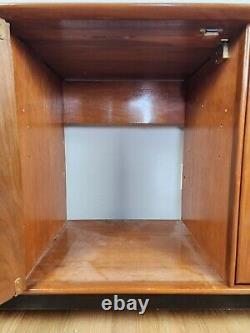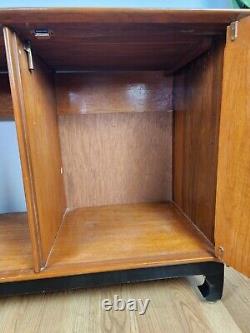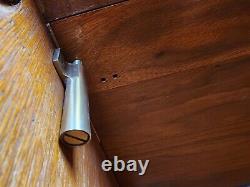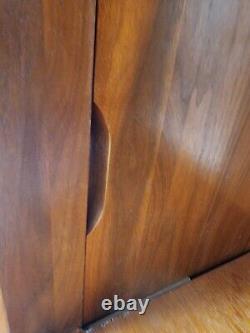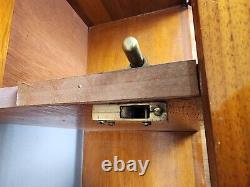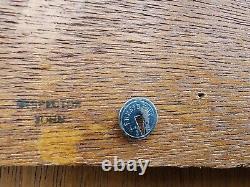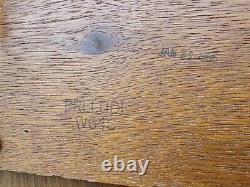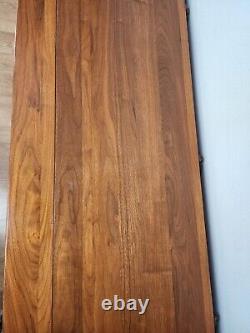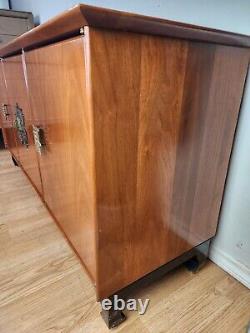 Vintage 1966 MCM Ming Style Chinese Credenza - A True Antique Treasure! Indulge in the timeless allure of this Antique Chinese Ming Style Credenza with three doors and a top that pops open, a masterpiece that exudes elegance and history. Built in 1966, this exquisite piece showcases beautiful brass oriental pulls, designed with Hanzi characters that translate to "Good Luck" and Long Life. At the center, two brass Chinese dragons symbolize strength and power.
Measurements: 62.75" Long x 30.5" High x 19.5 Deep. High-Quality Craftsmanship: This piece is a true example of the highest levels of construction, and design, with minimal materials used to ensure it stands the test of time for centuries to come.
Timeless Design: The Ming style of this credenza highlights the beauty of the wood and its natural shape. It transcends trends, effortlessly blending with various decor themes. The beautiful brass oriental pulls feature intricately designed Hanzi characters that infuse the credenza with positive energy and prosperity. With its sturdy construction, this piece is both versatile and durable, suitable for various purposes, Design makes it multi-functional. So, whether you're looking for a buffet, sideboard, or credenza. Use it for storage, or just display. This Antique Chinese Credenza is more than just furniture; it's a testament to history, artistry, and timeless design. From the curves in the feet, natural flow the of the grain, and its sleek straight lines reflect classic 60's furniture, bringing an air of sophistication to any space.
Own a Piece of Timeless Elegance. Indulge in the elegance of this Ming-style credenza, a rare find that combines the beauty of design with the allure of vintage craftsmanship. Don't miss this opportunity to own a true antique treasure.
Thank you for considering this exceptional piece, an embodiment of Good Luck and Long Life in your home!