Antique Hand Painted St. Sebastian Wooden Cabinet Box Reliquary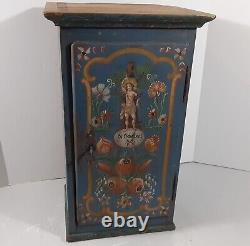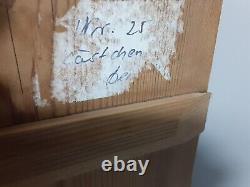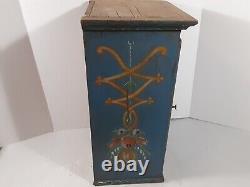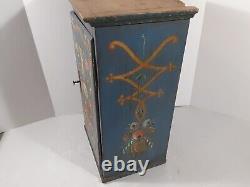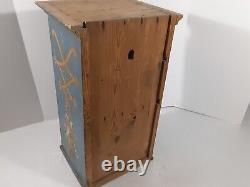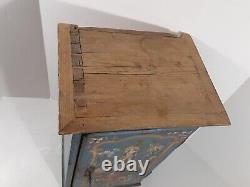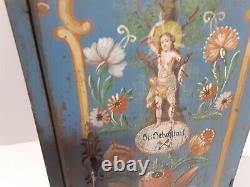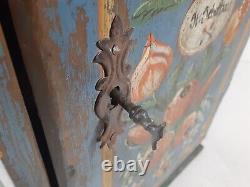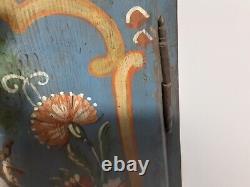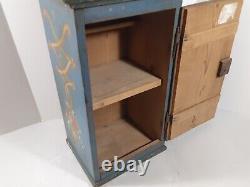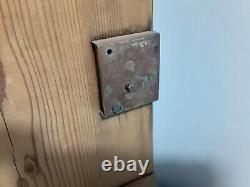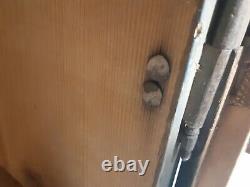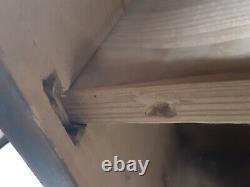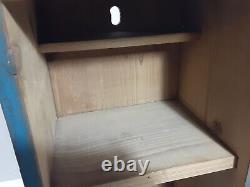 Sebastian Wooden Cabinet Box Reliquary. 21"h x 11"d x 9 1/2w. Very attractive antique wooden cabinet box, possibly a reliquary due to the religious painted theme. The exterior is painted a Bavarian Blue with a hand painted scene of Saint Sebastian tied to a tree and pierced by arrows, in accordance with the story of his martyrdom. There are no maker's marks or other identifying information on the cabinet.
I do not know much about the provenance or history of the cabinet but it appears to be similar to a reliquary with a single shelf on the inside. The hinges, nails and hardware all appear to be hand wrought (not machined). The door has a locking mechanism with a skeleton key (key is slightly damaged - see photo). I brought it to an antique dealer to get it evaluated and he told me that it was likely German and probably made in the 17. He said he based his estimation on the paint, the hardware, the construction and the subject matter. Saint Sebastian was a popular subject of paintings in the 17. Century and the Bavarian Blue color was common for furniture from the 18. He further told me that it appeared to be very rustic, hand made construction and may have been repaired at some point in its life but not recently.
He did also say that he didn't believe it was a reliquary but could not be sure - he tended to believe it was some sort of small cupboard. No weathering, wear or other damage.