Handcrafted Bottle Shaped Antique Liquor Cabinet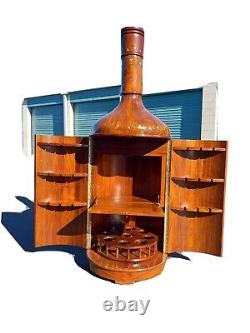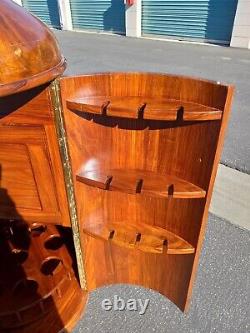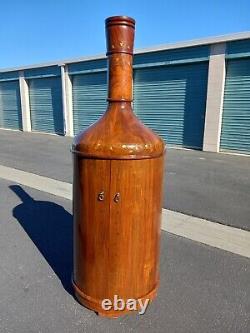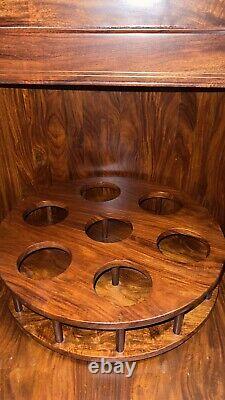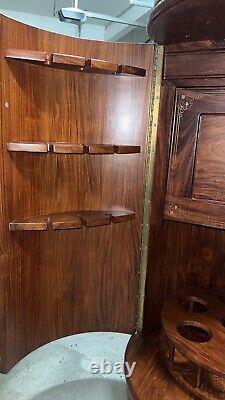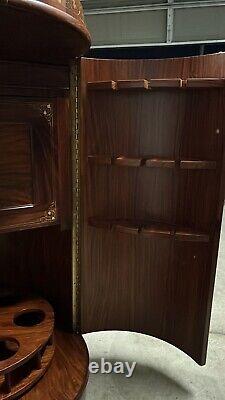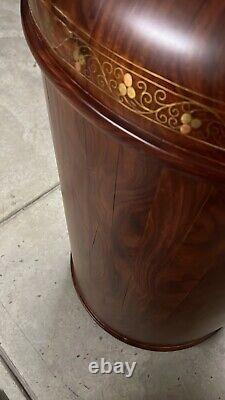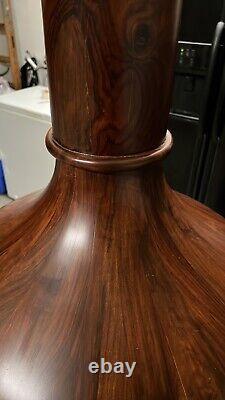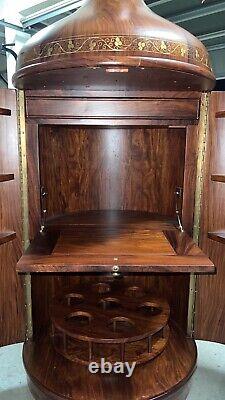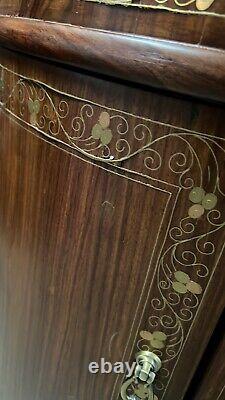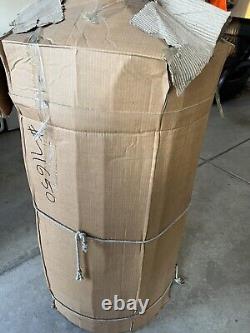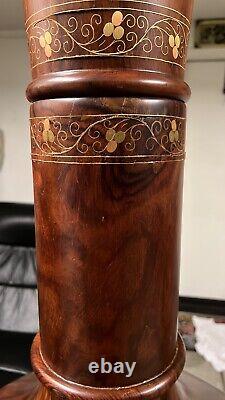 This uniquely shaped Liquor cabinet boasts a bottle likes shape handcrafted from Rose wood. This Liquor cabinet is richly finished with dark wood stain.
This bottle shaped Liquor Cabinet features ample interior space with a middle shelf holding multiple bottles of wine or liquor x 5. Item has aged 60 plus years. You will not see anyone manufacturing this item.
For any rosewood that has aged over 60 years will have normal wear.